Funk Prairie Home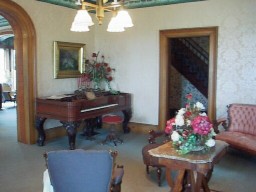 Marquis de LaFayette Funk built the Prairie Home in 1863 and 1864 with timber felled in Funks Grove. In 1864 LaFayette married Elizabeth Paullin and continued a family legacy that began be for the birth of our nation.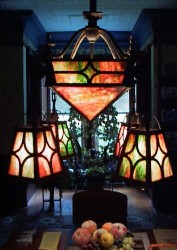 LaFayette Funk was the fifth of ten children born to Isaac and Cassandra Funk who settled in Funks Grove in 1824. In the 40 years he lived in Illinois, Isaac Funk built the largest, richest-soiled farm in U.S. history gained by one unaided man with an accumulation of 25,000 acres. As a feeder of cattle and hogs, Isaac earned the title "Cattle King" and is recognized as a major influence on Chicago's early stockyards.
LaFayette followed in his father's footsteps as the next Cattle King and was a co-founder and director of the Chicago Union Stockyards. Like his father, a great statesman in his own right, LaFayette was both a state legislator and senator. His other accomplishments included: member and president of the State Board of Agriculture, organizer of the Illinois State Fair and Chicago World's Fair in 1893, president of the early Highway Commission, and superintendent of Funks Grove Township.
LaFayette's greatest joy came from his family, both immediate and extended. He and Elizabeth had two sons. Their eldest son was Eugene Duncan who founded Funk Bros. Seed Company and created the first commercial hybrid corn in the world, Funks Tribred. Their youngest son was Marquis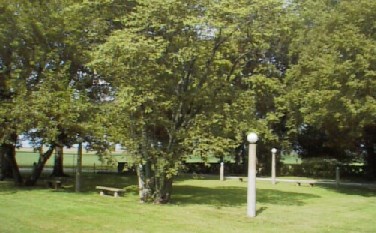 DeLoss, who electrified the Prairie Home and the entire farm in 1910, making this the first private farm in the world to be so extensively electrified. Even the grass tennis court was lighted. Eastern journalists nicknamed Prairie Home the "City on the Prairie." The Prairie Home formed the focal point for many Funk gatherings, and LaFayette riveted the family's attention with his stories of the pioneer cattle drives. LaFayette was a family man first and foremost, and Prairie Home reflects the hospitality and warmth of a bygone era.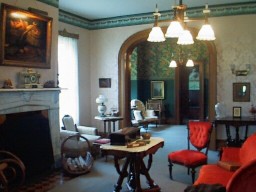 Visitors to the Prairie Home will see much of the original furniture including rosewood and walnut pieces shipped from Philadelphia. Pieces include a dining room sideboard that reaches the ceiling and a custom made bedroom set. All thirteen rooms of the Prairie Home are fully decorated and open for viewing.