Over the years many weddings have taken place at Funks Grove Church and Chapel in the trees.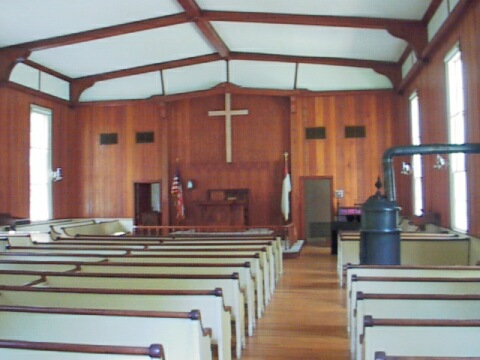 The Church is open year round. Wedding ceremonies may be held Monday through Saturday and reservations made up to fifteen (15) months in advance.
Please call 309-874-2853 between 7:30am and 5pm to arrange reservations.
A reservation fee of $750 includes the use of both the Church and the Chapel for five hours. Setup, the actual wedding, pictures, and clean up must be completed within the five hour time frame.
The Church will seat up to 200. It is air conditioned.
The Chapel will also seat up to 200. With extra chairs, the Chapel seating may be increased to 300.
No alcohol is permitted at either location.